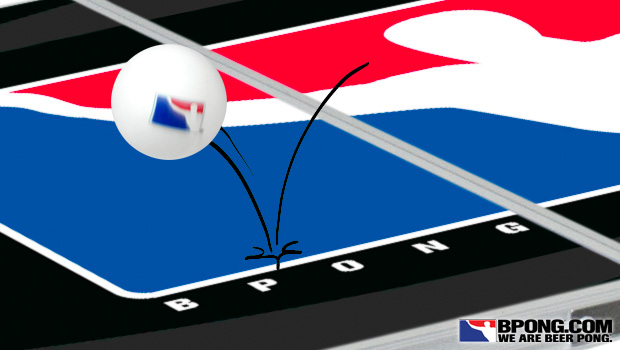 We've all been there. It's the World Series of Beer Pong and months of practice and preparation have culminated into a chance to play for the $50,000 grand prize. You know you're likely to get every team's best shot (no pun intended) and you will need to bring your "A" game. You shake hands with the opposition and start your game. And then it happens.
The other team bounces a ball into your cup. Then, they bounce two more. You think to yourself, "Are you shitting me?"
I mean, it's not illegal to bounce. According to the Item 3 in the "Grabbing" section of the official WSOBP rules, "Bounce Shots: Players ARE allowed to let their shots bounce off of the table before making it to the cup. In accordance with B(2) above, bounce-shots may not be interfered with until they have made contact with a cup. It should be noted that bounce-shots do NOT count for two cups."
I just don't understand why people bounce. Back in my house party days, bouncing was a great way to catch the opposing team while they were napping and knock off two cups at once. But when the shot only counts for one cup, why would you want to do it? I can understand the argument that bouncing into a 10-rack is a high-percentage shot, but at the same time, if you can't make a 10-rack shooting the traditional way, why are you playing in the World Series of Beer Pong?
I'll admit, sometimes when I am trying to be a dick I will repeatedly bounce my shots. Sometimes, I'll only bounce at last cup. But while I consider myself a decent bouncer, I also believe that someone has much more control over their shot by shooting in the traditional way rather than bouncing. As tournaments progress, there are a variety of factors that can affect one's bounce shot. Do you really want to bounce a ball onto a wet table when one game can separate you from making Day 3? I know I wouldn't.
In BPONG's storied history, I can't remember a team that made a deep run by bounce shooting. What do you guys think about bouncing? Is it time to retire the bounce shot?