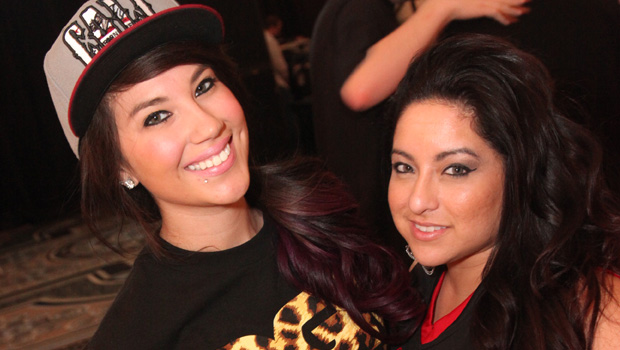 You are appreciated.
No, I'm not reciting the lyrics to 2Pac's "Dear Mama." But I wanted to give a shoutout to all the beer pong girlfriends out there. We appreciate you.
Let's face it: Most of the time, the payoff for winning a beer pong tournament isn't much. Maybe we'll get a trophy, maybe we'll get some cash, maybe we'll get a bartab. Chances are, the entry fee and time we spend trying to win come close to balancing out our investment. We may barely break even. Still, we play. And you support us.
Beer pong tends to bring out the worst in a lot of us. We drink too much. We say things in the heat of the competition we would have never guessed we'd say around you when we first met. We act like babies when we lose a tough game. We blame everyone and everything except our own play when we come up short. We lie to you when we tell you it's our last tournament, that this is it, we're retiring. Still, we play. And you support us.
When we first started dating, we loved that you came out to almost every tournament. You even DD'ed for us a few times. We appreciated it. We knew there weren't many girls there, and that you had no interest in making friends with the ones who were there. But still, you came out to watch. Beer pong isn't the most exciting spectator sport, but you stuck around until the finals. You even sat around when we stayed a little bit longer to play some cash games. It meant a lot to us when you tried to join in on the fun. You called your girlfriend up and you guys entered a tournament. You went 0-2, but you seemed to have fun or at least acted like you did. You haven't played since. Still, we play. And you support us.
Remember that time we told you we couldn't take off work to go on that vacation or do that thing with you? You understood and didn't make a big deal of it. And then January 1st came around, and by some miracle we were able to get off work and fly to Vegas. You understood and didn't hold a grudge. You may have even fell for it when we convinced you we were going to come home $50,000 richer. You believed us when we told you we had a real chance of winning. When we came home sick with empty pockets and pong flu, you said nothing. Still, we play. And you support us.
Remember that scene in " The Shawshank Redemption" when Andy Dufresne first comes to prison? The inmates all tease him, call him a "fresh fish" and other names. They express sexual desires to him. Well, this is how most of the guys at the beer pong tournament look at you. You are like a piece of red meat thrown off the boat while the sharks circle. You're a trooper though. We know it's going to happen, but we still get mad when those guys mess with you. We end up getting in an argument over you. You break it up and get mad at us for causing a scene. Still, we play. And you support us.
It's not easy dating a beer pong player, but thank you. You are appreciated.