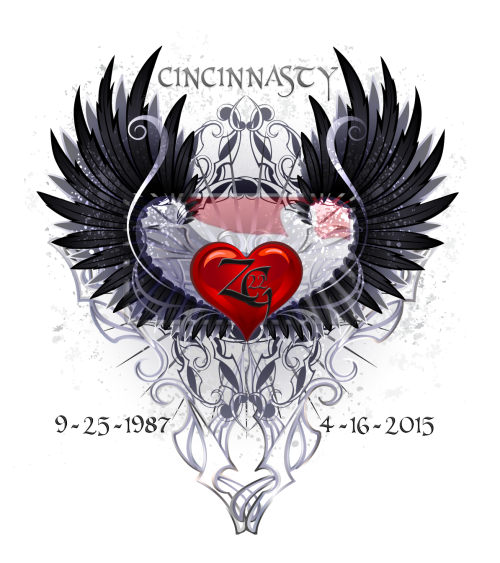 This past week we lost a budding legend within our beer pong community. Sharing this news and reflecting on the matter has been one of the hardest things we have ever had to do. Zach Gilkison's life was tragically taken by the deliberate actions of another on April 16th, 2015.
The immediate impact on those closest to Zach and the greater beer pong community was evident when news swept through social media, causing an outpour of emotion.
Within hours of the news reaching the pong community, there were thousands of pictures, posts, toasts, and tribute videos circulating through social media steaming from friends and players. The beer pong community and others donated thousands of dollars over the course of just a few days to help Zach's family cover the expenses caused by his tragic passing.
The reaction to Zach's passing speaks volumes to not only the type of player he was and how much he meant to this sport and organization but also to the type of human being he was. Zach made a substantial and lasting impact on everyone that met him within both the beer pong community and outside the community as well.
Zach's genuine heart and authentic smile helped him reach so many people on a personal level. People envied and idolized the "Cincinnasty" in him. Players will remember Zach's game for the tenacity and passion with which he ponged.
While reflecting on Zach's life and passion for both beer pong and The World Series of Beer Pong, we spent some time digging through thousands of past event photos in search of pictures of Zach doing what he loved best. Two things really jumped out to us while we were reliving the past through pictures:
(1) The first thing that really jumped out was the set of pictures we found from WSOBP V. It was not the pictures of Zach fighting his way to an impressive 7th place finish with a record of 14-5, +15 that stood out. Instead, it was the pictures of the championship match that grabbed our attention. Despite Zach no longer being in the tournament, he was there, front and center (two people away from Facetime), enthusiastically and passionately watching the Championship Match. These pictures captured the incredible passion Zach had for the game.
(2) The second thing that grabbed our attention had to make us laugh a little: Zach had a certain unique style and look, as well as a certain way of always tilting his hat in the same direction. This greatly helped us while searching through thousands of pictures, and we had to smile when we started spotting him in pictures from the back while quickly going through so many.
Reflecting on what Zach has meant to the pong community and me personally has not been easy. I felt uncertain about what to say or if anything should be said at all, especially in view of the conflict Zach and the BPONG staff had at the last WSOBP, for which I believe Zach and I thankfully had the opportunity to find peace (based on conversations we had). I was fearful that making a public statement could distract from the community's positive reflection of Zach's life, but after talking to some of Zach's friends, I am convinced that Zach would have wanted nothing less than for me to publicly reflect on who he was as both a player and a person.
As one of Zach's friends told me, he believed in the sport of beer pong, and he believed in BPONG. He believed in and loved all of you. He was a prime example of what an ideal professional player and person should embody. Not only did he have an extraordinary talent and purse thousands over his career, but he was also a true ambassador of the game. Without question, he is one of the greatest players, in both ability and character, in the history of this young sport.
Zach's legacy will live on forever in this sport. I'll do everything in my power to ensure that his legacy impacts even those that do not yet know him. If you had not previously heard the name Zach "Cincinnasty" Gilkison, I assure you that this article will not be the last you will hear his name if you continue to follow the pong community.
To everyone who was touched by this tragedy, my deepest condolences go out to you. I ask that you all help me ensure that Zach's legend lives on and ensure that his life will continue to positively impact the lives of both current and future pong players.
RIP – Zach Gilkison: 9/25/87 – 4/16/15
_______________
Visitation will be held from 6 PM until time of service at 8:30 PM, Friday, April 24th at Fares J. Radel Funeral Home, 5950 Kellogg Ave, Cincinnati, OH 45230.
Immediately following visitation and services, Lebos Sports Bar and Grill will be hosting a tournament for friends and relatives to commemorate and celebrate the life of one of the game's greats.