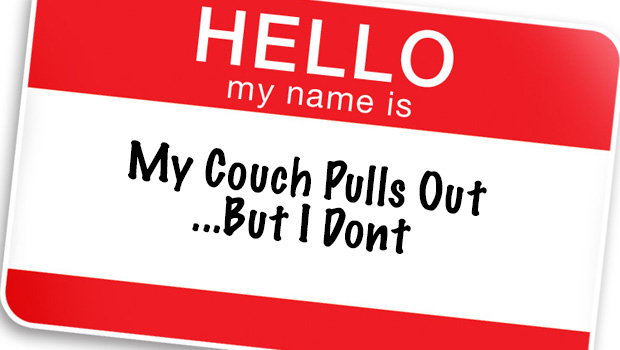 "Hey, do you have a partner for the tournament on the 16th?"
"Not yet."
"Wanna play?"
"Sure."
"What should our team name be?"
We've all been a part of that conversation. One of the most fun things about beer pong doesn't involve playing beer pong at all. It's figuring out a team name. I'm not sure why it's so important to us, but we all love coming up with team names for beer pong.
There's an evolutionary period for beer pong players and team names. When we start playing, we think we are being so creative. We give ourselves names like "Wet Balls," "Getting Our Balls Wet," "We Sink U Drink," "Two Balls One Cup," "Nice Rack," "Balls Deep," etc. Or, we try and capitalize on whatever movie quote or pop culture meme is popular at the time. Then we show up to the tournament and find there are four teams with the same name as ours, and we find out we need to get more creative. Some players don't put any emphasis on team names at all. There's no worse feeling than losing to "Jesse + Bill" in a tournament.
There are several avenues to pursue when deciding on a team name. Sexual team names are always fun, but you need to be really creative to come up with something that hasn't been done already.
Inside jokes always make for great team names. The only drawback, though, is that while you may think it's the most hilarious thing ever, that puzzled reaction you receive when you tell someone you team name might make you reconsider.
If your partner has an interesting name or nickname, team names that play off that work as well. But some people don't like letting the partner have all the credit in a team name. Then it's back to the drawing board.
If all else fails, you can be one of those assholes that name their teams things like, "Table Four." So when they call "Wet Balls vs. Table Four at Table Eight" you can confuse everyone. Dicks.
The best part of any beer pong tournament (besides winning, of course) is that first time your table is called and everyone hears your team name and laughs. At that point, you know all the hard work and brainstorming has paid off.
Of course, we all know that player who takes the team name a little too seriously. You may not care about the team name at all, but he or she keeps pestering you about it. Every day, it's "We need to come up with a team name," or "What should our team name be?" It's almost like they care more about the team name than actually playing in the tournament. And when they come up with some awkward, terrible team name that you hate, you have to start brainstorming because you know that idiot can't come up with anything.
So what makes a great team name? What are some of the best team names you've heard? And why do we care so much?